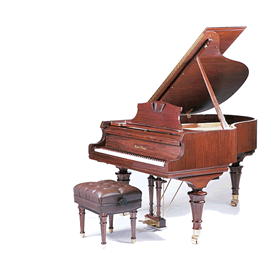 Grand pianos have enriched our homes, places of worship and concert venues for over a century. There is no substitute for the rich tone and responsive touch of a quality-made grand piano. The elegance, beauty and prestige that a grand piano provides sets the tone for all occasions.
Seta music offers a wide selection of these timeless treasures allowing you to compare styles, finishes and tonal characteristics of the area's most complete collection of prestigious grand pianos from world-renown makers.
The piano experts at Seta Music will help you select the right instrument. While performing, listening and looking you'll discover that each grand is unique in its combination of tone, touch, styling and finish.
Each grand piano is a masterpiece in beauty and a true work of art.