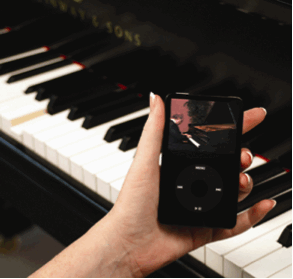 Today's player pianos are a combination of tradition and technology. The traditional piano making methods merged with phenomenal digital technology, turns a normal piano into a state-of-the-art home entertainment system. Now you can enjoy "live" piano music in your home anytime… even when you are not playing !
Seta Music is the authorized Tri-State dealer for the top player piano brands. The piano experts at Seta Music can demonstrate player systems from the simplest models to the most elaborate. You can select nearly any model piano and Seta Music's Factory Trained Technicians will install the system of your choice onto the piano of your choice!
The Piano Experts at Seta Music can set-up your piano to be interfaced with your home audio/video components or your IPod, ITouch, IPad or IPhone.WiFi systems allow you to control your piano playback selection from your wireless device.Stop in for a demonstration! In addition, imagine watching an artist play on your flat screen TV while the piano plays every note on the piano "live", perfectly in-synch with the video performance.
Visit Seta Music for a complete product presentation.