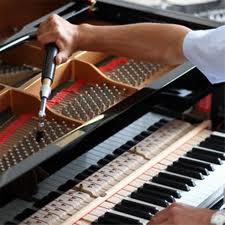 PIANO SERVICE 
Seta Music has the reputation of providing the best piano service in the tri-state area. With a network of qualified and reputable technicians, Seta Music provides services ranging from documented appraisals to complete piano rebuilding. Seta Music has qualified technicians capable of providing concert tuning services, voicing and action regulation and repairs. Seta Music is dedicated to the very best care and maintenance of your piano.
ELECTRONIC SERVICE
Seta Music utilizes all factory trained and authorized service personnel for most brands of electronic keyboards and organs. Genuine branded parts are available to keep your keyboard in top performing condition. Whether you need your own personal digital piano repaired or your electronic pipe organ for Sunday service, Seta Music can help.
MOVING SERVICE
Local and long distance moving services are also available. All piano moving is carried out by professionals specifically trained and qualified to handle upright and grand pianos, from spinets to concert grands.