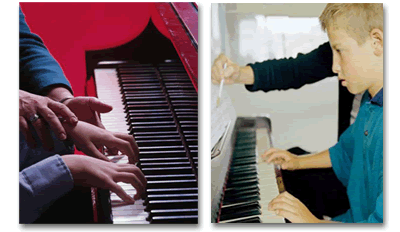 Finding the right teacher is one key to your success in learning to play the piano. The right teacher can make a big difference! Whether you are looking for a teacher for your beginning son or daughter, or whether you're an adult who has always dreamed of learning to play, Seta Music can help!
If you're looking for an instructor to begin lessons, or if you're an advanced student in search of Master Classes, we can help connect you with the right professional music educator. Please click on contact us below and provide your zip code for a complete list piano teachers in your area.
Each of our sales professionals has a list of recommended teachers organized by the geographic area where they live and the method that they teach. We encourage you to ask us for a recommendation! Fill-out the info requested below and we'll provide you with a list of qualified teachers.

If you are a piano teacher and would like to become a member of our recommended teacher program, please send us an e-mail at frank.setamusic@fuse.net