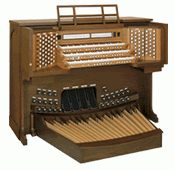 SETA MUSIC is proud to represent ALLEN ORGANS in the Tri-State area. ALLEN, a Pennsylvania based American company, is the world's largest builder of church organs. From chapels to cathedrals, homes to concert halls, Allen is the leader.
ALLEN ORGAN began business in 1939 and was the first musical manufacturer to begin digital instrument production in 1970. ALLEN provides instruments for any size installation and including Cincinnati's famed Music Hall with a four manual Allen.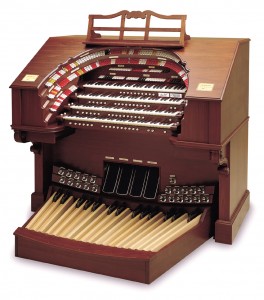 The Organ Experts at SETA MUSIC will help you select the organ that is right for you and your church by providing assistance and guidance through the entire organ selection process. From initial gathering of information to installation planning, model selection, delivery, installation, training and ongoing service and support, SETA MUSIC will be there every step of the way. Each installation utilizes ALLEN ORGAN'S state of the art hardware and software based technology and results in a custom installation tailored specifically for your home or church.
We invite you to see, hear, and play the Historique, Chancel and Bravura series classical organs. In addition, Allen offers a Designer Series and total custom designed classical and theatre organs to meet your specific needs. Visit us and see why ALLEN is the leading builder of classical and theater organs.